This is a show.
Giving their thoughts and predictions on what to expect from the PPV are members of the site @JoeySplashwater, @TimWelcomed and @TomBlargh.
Jessie Godderz vs. Robbie E
Joey:
I'm researching on TNA to see what's happening with these matches. Apparently Robbie E is a good guy. In most companies, this would be a noteworthy bad decision but in TNA, it's not even top 10. Jessie vs. Bram at Bound For Glory live on UStream, brothers.
Interest Level: 0/10
Prediction: Jessie Godderz wins.
Tim:
I've been watching TNA for a long time and can tell you this match was years in the making. Former tag team partners colliding to decide who is better. Simple storytelling done right. Big match feel confirmed.
Interest Level: 10/10
Prediction: Robbie E. wins.
Tom:
WORLDS COLLIDE! ONLY ONE CAN SURVIVE! GF F'N W VS. TNA IMPACT WRESTLING! THIS IS AS REAL AS IT GETS, BABY! A CARD OF DREAM MATCHES!
Re: this match – is TNA still doing their silly Spin Cycle show? That was a good laugh. I'm not sure what's going on with this but Robbie E probably deserves better.
Interest Level: 5/10
Prediction: Robbie E wins.
Austin Aries vs. Davey Richards
Joey:
Is this a shot at ROH on Destination America? WHO IS MORE DISGRUNTLED?!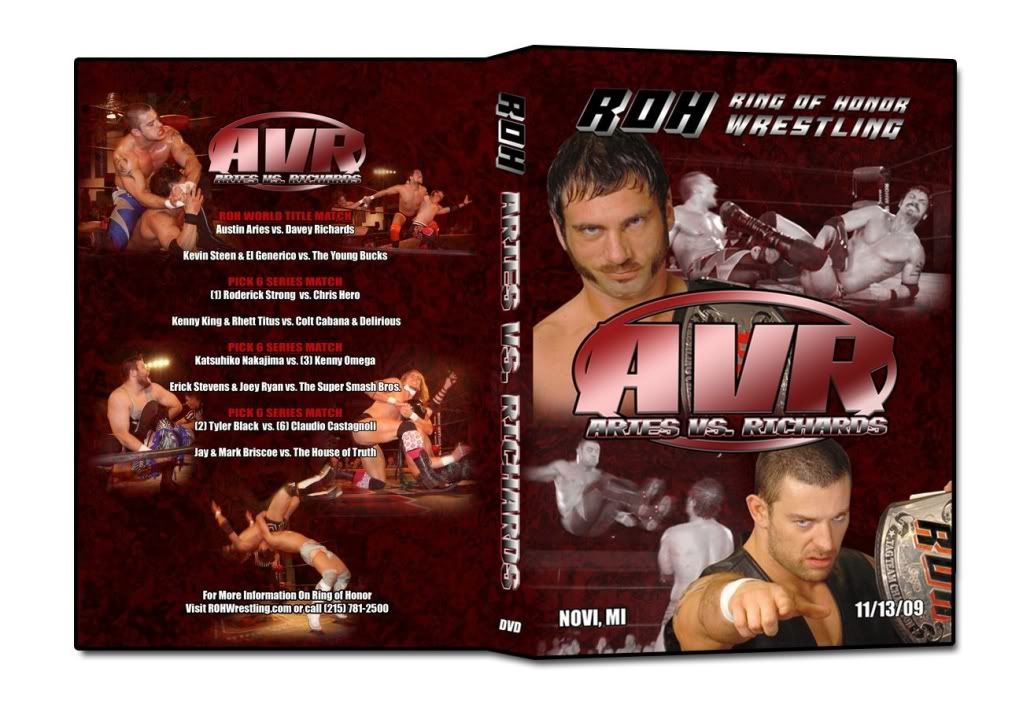 Interest Level: 4/10
Prediction: Davey Richards wins because Austin Aries is always most disgruntled!
Tim:
As an avid TNA fan this is the pentacle of why TNA has such a loyal fan base. Where else on TV can you see great wrestlers get the time to go out and do what they love? TNA delivers dream matches and this is just one of many on this night. Richards has a kick-based offense. Aries has a kick-based offense. The real people getting their kicks here will be us the fans. I don't believe Aries will be leaving TNA after this. He's one of their smarter wrestlers and knows loyalty will pay off. I do see Richards getting the win here to swerve the fans. It'll only make it more exciting!
Interest Level: 10/10
Prediction: Richards wins.
Tom:
What's the state of Davey's hair these days? Is he still dying it? What about the bodypaint thing with the scratches, is that still going on?
Interest Level: 7/10
Prediction: Austin to Aries wins and then cuts a searing hot shoot promo on Dixie Carter and "Double J" Jeffrey Jarrett.