There's a lot of wrestling on Wednesday nights.
Every week, @JoeySplashwater will attempt to watch as much of the wrestling programs on Wednesday night as he can. There will be a short recap of each program followed by the pick for Match of the Night, Performer of the Night and who won the Wednesday Night Wars?
NXT
Basic show. Same as usual. I wish they would get better jobbers if every episode is going to be enhancement matches galore. I miss CJ Parker. Charlotte vs. Bayley was disappointing considering the reputations of both but the road to TakeOver: Brooklyn for Bayley is a great story. Samoa Joe vs. Rhyno was just there.
Kevin Owens and Finn Balor delivered promos to set up a Ladder Match at TakeOver which has given the show a great feel going into it. The announcement of Jushin Liger facing Tyler Breeze was made and there was a nice video. TakeOver: Brooklyn looks very good but the TV show was lackluster. Same old story.
Grade: C
ROH
This show was a hot mess. ROH advertised Young Bucks vs. War Machine and Adam Cole vs. Kyle O'Reilly as the two big matches to watch and both seemed exciting on paper. Of course, neither match went as planned with AJ Styles being shoehorned into the Bucks/Machine match and Daniels and Kazarian facing Cole and O'Reilly.
Both matches suffered from the changes and nothing of note happened. I get that they had to change plans with Kazarian, Daniels and Styles being in a dark match due to Samoa Joe's WWE status that night but this was just over the top silly. The highlight of the show for me was Cedric Alexander's aggressive streak in his match vs. Romantic Titus. I enjoy his new act. Everything else felt clustered.
Grade: C-
Lucha Underground
The season finale of Lucha Underground aka Ultima Lucha was spectacular. All of the big matches had great culminations to end the season. Johnny Mundo vs. Alberto El Patron was very good with a cool surprise in Melina. Pentagon Jr. vs. Vampiro was a bloodbath and as good as any "deathmatch" type you'd see in 2015. It wasn't for my tastes but I could appreciate what they did. The reveal as Vampiro as Pentagon's master was stellar. Between Melina's appearance and the Vampiro swerve, it was nice to not see surprises coming. I guess I did a good job avoiding Dave Meltzer's shows last few months.
The main event of Prince Puma vs. Mil Muertes was a great way to end the season as it felt like a huge match. They had me hooked until the end and I thought it was definitely better than the other standout matches on this show. The 7 person match was a decent spotfest. Blue Demon vs. Texano was very boring but only 3 minutes so even the lame things were short.
Most impressive was the final segment showing Dario Cueto running away and moving from the temple while all the other wrestlers are shown exiting as well signifying the end of the season. It was very well done and reminded me why I love this show as much as I do. I could not have asked for more than what I received in Ultima Lucha.
Grade: A+
Impact Wrestling
I probably should start making an attempt to watch Impact if I keep doing this feature with Lucha Underground ending.
Grade: No
Match of the Night
Prince Puma vs. Mil Muertes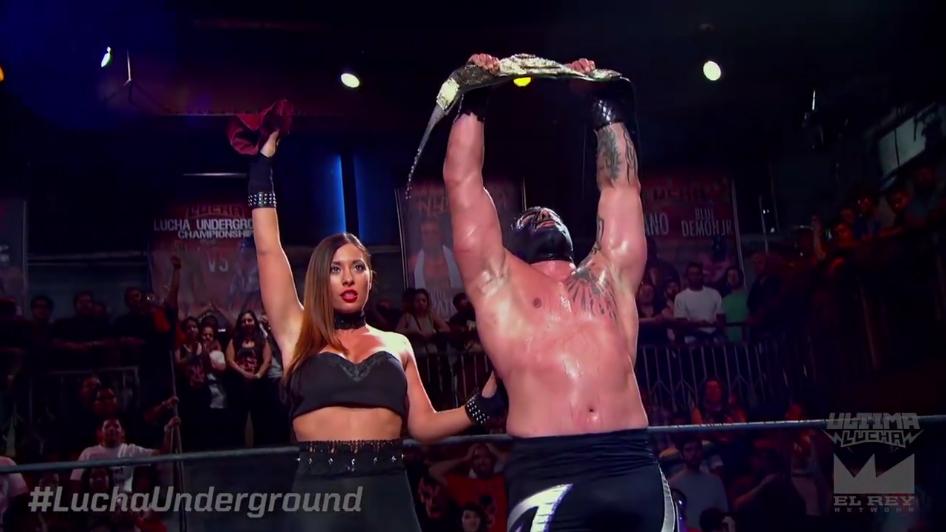 The match had a big time feel and was the perfect end to the season.
Performer of the Night
Dario Cueto
This man is a treasure. I will greatly miss Dario Cueto if this is the end of Lucha Underground.
Who won the Wednesday Night Wars?
Lucha Underground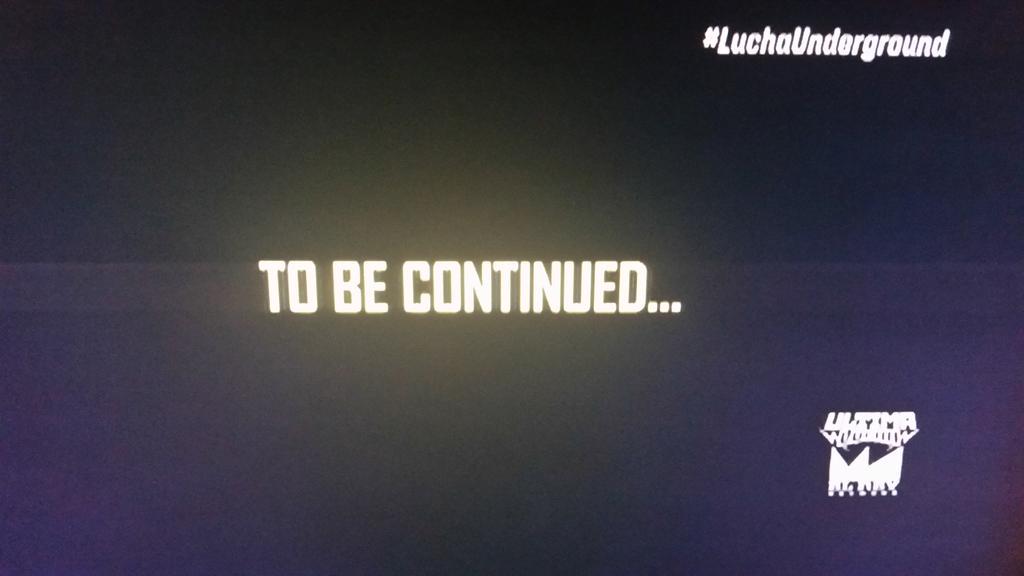 It may not be a fair comparison considering this was 2 hours and the biggest show in the company's history but it was a special event.
Wednesday Night Wars Standings
Lucha Underground: 4

NXT: 2

ROH: 1
Impact Wrestling: 0